Revel in the art of self-care with our exceptional team and exquisite salon environment, nestled in the heart of Stellenbosch.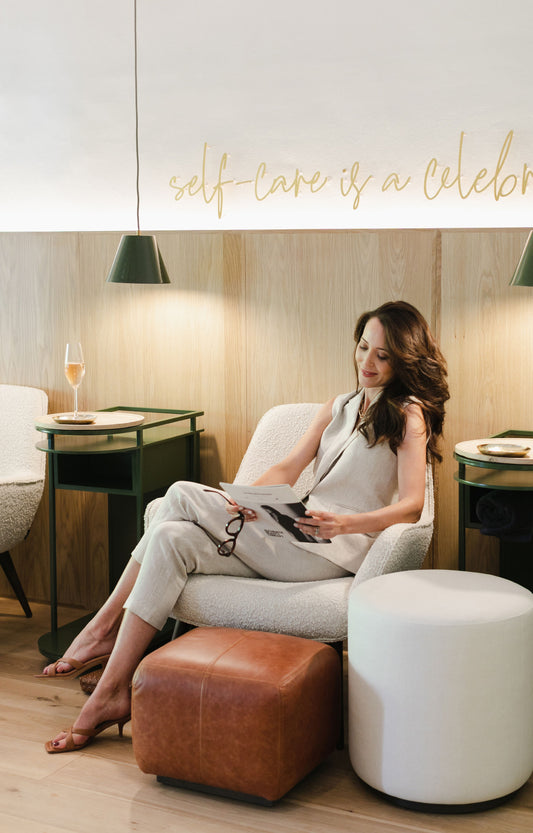 Luxury made effortless, self-care elevated—discover the extraordinary at Revel, your gateway to indulgence.
Welcome to Revel Self Care, where we make it easy for busy people to celebrate self care. Nestled in the picturesque town of Stellenbosch, our beauty salon is a sanctuary for all your beauty needs, ensuring you leave us feeling refreshed, rejuvenated, and pampered.
Every detail of our luxurious and thoughtful, full-service salon experience has been carefully curated to create an escape just for you.
Self care can be the pause you need - or fit into your busy schedule. At Revel we believe that convenience is important to our clients, so we've created a space where you can get it all done. Have a manicure and pedicure at the same time, or sit and work during your treatment, with a glass of bubbly or a Plato coffee in hand!
Book your appointment today and experience efficient indulgence - in your neighbourhood!
Our venue is also available for use for events, and we are always open for collaborations. Contact us to find out more.